The NAM-RHEN ASSOCIATION (Nurture and Motivation- Rural Human Empowerment Network Association) H.Q.: Sohkha, Jaintia Hills District. It is an Association formed by a group of young people with an objective to serve the poor and marginalized, youth, general public and committed to rural development. Poverty alleviation and improving quality of life among the poorest of the poor and the marginalize groups of people is a top priority. The main aims and objective of the Association is to achieve self-reliance and self-sustaining communities through empowerment of people and poor women by motivating and providing support them end their initiative through Awareness Programme, capacity building, training, seminars, etc., concerning development of the community. The Association believes that by working with the people and through participation of community for planning resource mobilization, implementing and monitoring and evaluation can be able them to enhance the capacity of the community to be self sustaining in the community development process.The area of operation so far has been carried out to the whole district of Jaintia Hills as well as the Pynursla Block of East Khasi Hills District.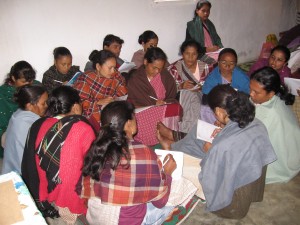 The Association also believes that lack of education is one of the main factor which makes the community to be under developed So in order to raise the literacy and raise the standard of education in the area which is equivalent with the modern education the Association through its education committee had setup a Modern School "ZION MODERN SCHOOL" at Sohkha Village for the poor and under privilege and for those who cannot afford to send their children to good schools in the town and cities of the state.
For raising the economy of the poor and vulnerable group of people the Association had promoted and strengthened the Community Based Organization (CBOs) like Village Development Committees (VDCs), Self-Help Groups (SHGs), Micro credit entrepreneurs, etc in order to organize the people to engage them in income generating activities and raising the economy of their livelihood and support them in capacity building and financial aid through systematic system developed to empower them to manage their own lives. These institution have been trained in having a vision for their development and through these institution, they can achieve their goals. Capacity Building on strong Organizational and Financial Management systems with accountability for furthering the process of development through people's participation is the most important steps taken by the Association. Linkage with other agencies monitoring and evaluation are other components for creating effective institutional systems for furthering the process of overall development through participation.